Opondo Nangira Benjamin.
Headmaster and Secretary to the Board.
---
Mr. Opondo is a holder of B.Ed. (Arts) Degree in English and Literature, Kenyatta University, Nairobi, Kenya.
Mr. Opondo is a committed educationist and an enthusiast in leadership with over ten years of teaching experience in diverse cultures. Mr. Opondo has held a position of Head of Languages department in Kenya for four years, and in Somalia for three years. He has also served as an ESL expatriate in Ethiopia for one year. Prior to his nomination to the position of the school headmaster at GIA, Mr. Opondo had demonstrated apt leadership skills as an ESL teacher for two years. He is an alumnus of YALI East Africa Regional Leadership Centre. He enjoys serving in the church as an Evangelist, empowering young people with leadership skills and offering professional development skills to colleagues and other people in general. Mr. Opondo lives and works at GIA with his lovely wife. He staunchly believes that if change has to occur, then it has to be through the young generation.
---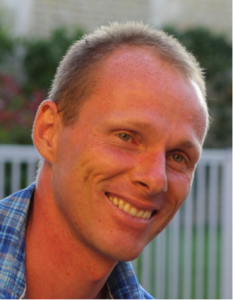 Simon Guillebaud – Executive Director, Great Lakes Outreach
---
Simon Guillebaud is the Founder of Great Lakes Outreach and has been working in Burundi since 1999. He holds joint British and Burundian nationality. He has a degree in Modern European Studies and a Masters in Missions. GLO has partnered with YFC since the very beginning and Simon is a proud ambassador and advocate of YFC's strategic work in the nation. He holds the position of Vice-Chairman on GIA's board. He is married and has three children.
---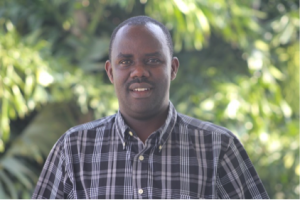 Freddy Tuyizere
National Director, Burundi Youth For Christ & GIA Legal Representative
---
Frédéric (Freddy) Tuyizere , He is Burundian; born on June 24, 1970. He has a vision to raise up a generation of godly leaders to transform Burundi and beyond. He got his education in Burundi and South Africa. He is the Founder and president of Burundi Youth for Christ which is one of the most growing organizations in Burundi. Burundi YFC has impacted so many young people through owned built schools and orphanages in different parts of the nation. He is married to Marie- Josée and together they have 3 sons. Freddy grew up in a Christian home. People know him as a man of faith and hard work. His motto in life is from the bible: 2 Corinthians5:7"Walk by faith not by sight".
---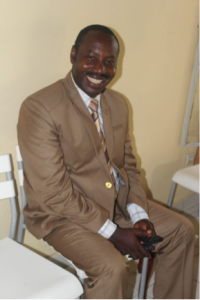 Euphrate Ndayizigiye
Deputy National Director, Burundi Youth For Christ
---
NDAYIZIGIYE Euphrate is a born again Christian who is working for Burundi YFC since the very beginning of the organization in 2000. He is married to Nyandwi Charlotte and has 3 children. He was appointed to run BYFC for 3 years when the current National Director, Mr. Freddy TUYIZERE, went for studies out of the country in 2001. He has a passion for youth development and evangelism and likes to take the lead of his local community in terms of social projects. He studied at Burundi University and has a degree in management. He has currently a position of Deputy National Director and finances officer in Burundi YFC. He is Board member of GIA as well.
---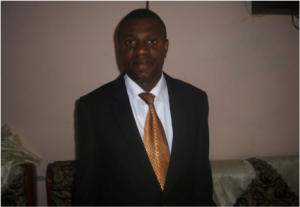 Japhet Niyondiko
Burundi Youth For Christ-GIA liaison officer & HOH Coordinator
---
Japheth NIYONDIKO is Burundian, born on 20/04/1974 and married. He holds a B.A in English language and literature at University of Burundi. He previously worked in a Catholic high school (in the south of Burundi) as a teacher of English and was later appointed a headmaster of a protestant high school in the neighborhoods.  He has been a staff of Burundi Youth for Christ (BYFC) since September 2011. He is in charge of coordinating Orphanages (Homes of Hope) and also serves as the BYFC –GIA (Gitega International Academy) Chief Liaison Officer. He is also a GIA board member. He is a born-again Christian, a peacemaker, promoting   justice and integrity.
---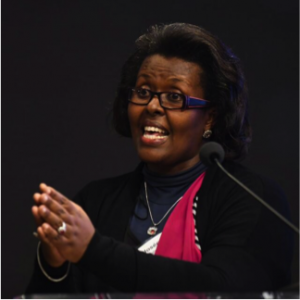 Josée Ntabahungu
GEWEP Team Leader |CARE International au Burundi
---
Josée is a former journalist. She has presented news for 8 years at the National television. She is among the first women journalists who founded women's journalist association in Burundi, and was very active in women empowerment and gender promotion. From there she joined CARE International in Burundi 13 years now, where
She has been a strong advocacy and communication person. She was writing CARE Burundi Newspaper, called "Did you know? "Today she is leading the gender equality and women empowerment program, in which 8 national NGOs are partners. She holds a degree
in social science, History, and has followed many other trainings in women rights and leadership.
As a team leader of women empowerment program in CARE International in Burundi, Josée is traveling around the world in Europe and USA talking on behalf of vulnerable women and girls for their empowerment. She has participated in the United Nations 59th and 60th session for the commission of the status of women. She was a speaker on UN Women High level panel on Women's Economic Empowerment.
Josée is a Christian. She was a born again since February 2003. She was chocked with the poverty she saw on the children of GOD in the church and decided to bring her contribution through her knowledge, skills and experience she got as a professional woman, and found a Ministry called BAGOTH, Back to the Gospel Truth International Ministries. It has a branch called Tabita, in which she helps poor people, especially women and youth to get small loans for their income generating activities and self-economic empowerment. She has already served many groups of displaced people, orphans and just poor people in the churches and outside the church. She has completed the school of theology at IBH, Institut Biblique Heritage from El Shaddhai Minitries. She is still following theology courses at Nukuri Bible Institute. She is in second year.
50 years old, Josée is a dynamic person, full of energy and committed. She is married and has five children.
---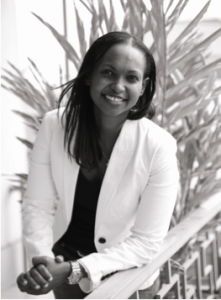 Ketty Ruhara
Deputy Director of Operations, International Leadership Foundation
---
Ketty Ruhara is a firm believer that African nations can be significantly transformed by capitalizing on their internal resources. More importantly, she believes that the greatest resource Africa poses is its people, specifically the youth.
In a professional capacity, Ketty serves as the Deputy Director of the International Leadership Foundation. Additionally, she is involved in several capacity building activities designed to help youth discover and maximize their highest potential.
Recently, Ketty founded a Mentorship program (AspireOne Mentorship) which mission is to empower aspiring young leaders reach their personal and professional goals through mentoring relationships.
Ketty holds a Bachelor Degree in Organizational Leadership and currently pursuing a Master Degree in the same field.