Students at the Academy can participate in a variety of sports during our after school clubs. These include football, basketball, volleyball, cross country running, badminton, Frisbee, and dodge ball.  The Academy aims to cultivate well-rounded students, both academically, physically, and spiritually, who exhibit integrity, excellence, and leadership in everything they do.
Competitive Sports
At G.I.A. we strongly support friendly competition. We encourage our students to work their very hardest to win, but also to keep Christ at the center of their drive to succeed. We are currently registered with the Gitega League of Sports but we also play with various teams around the country.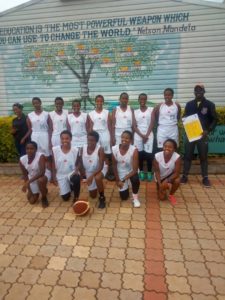 International Tournaments
GIA is in the process of organizing international trips for students to participate in sports locally and internationally. We believe that this exposure will cultivate a form of patriotism for their own nation as well as appreciate different cultures which they get to interact with.
In February 2016, GIA was privileged to participate in a basketball tournament with other international Christian schools in Africa. The tournament took place in Addis Ababa, Ethiopia. Traveling to a new country and meeting students from schools all over Africa was a wonderful experience for GIA basketball players!