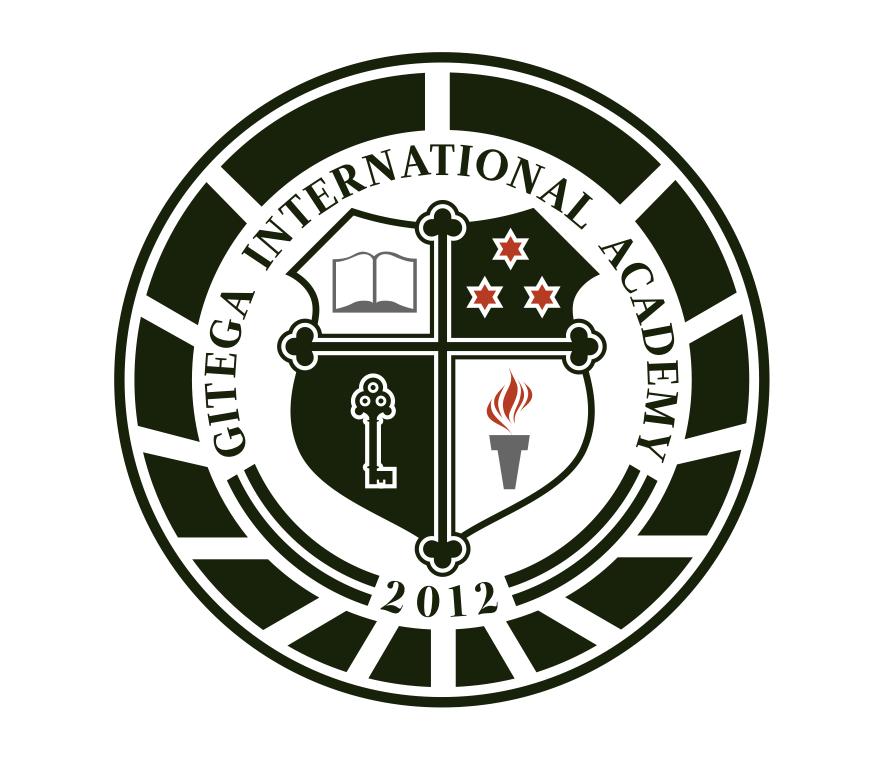 The colour Wrought Iron Green symbolizes hope, strength, self respect, balance, well-being, learning, growth, and harmony.  The colour green represents the desire to change and expand education and leadership in East Africa and Burundi, while maintaining

harmonious

relations with the local community and our global neighbours.
Grey is the complimentary colour symbolizing intelligence, friendship, warmth, security, maturity, and dependability.  It represents our responsibility to the people of Burundi, and the desire to develop intellectual, collegial, mature and accountable students. It also alludes to our mascot, the African Grey Parrot.
Red, the third colour, represents life, vitality, prosperity, and joy, which we find through the blood of Christ Jesus.
White represents peace, purity and integrity.
The Cross in the middle of the logo is the largest symbol, which represents the dedication to Jesus Christ as the center of everything that we do.
The Shield symbolizes steadfast principles, commitment, loyalty and protection, which are afforded us by taking up the spiritual "Shield of Faith" in Christ.
The Three Stars of the Burundi flag represent the Burundian national motto of "Unité, Travail, Progrès," or "Unity, Work, Progress."
The Book represents the commitment to scholarship as well as to the Bible.
The Key is an active symbol that represents "The Key of Hope," or the dedication to providing the key to a better future for the students, the community, the nation, and the continent, through education.
The Torch is an active symbol for the enlightenment of individuals through both learning and the Lord.  A torch represents life, truth, and the regenerative power of flame.  The torch symbolizes the willingness to be purified through Christ, and the responsibility to pass the torch to others, providing future generations the knowledge, skills, and leadership qualities necessary to encourage continued positive growth throughout Burundi and the world.
The modern representation of the Wreath of Olive Branches symbolizes peace and friendly relations with our neighbors.  Traditionally, brides wore olive branches around their neck, and as "the bride of Christ," it is fitting to have the olive branches around the outer portion of the logo.
The Circle enclosing the logo represents eternal life with the Lord.