Students take classes from Monday through Friday.  The school day starts at 7:30 and classes end at 15:30.  Students generally wake up at about 6:00, have a morning devotional time, eat breakfast, and go to morning assembly at 7:15.  Classes are 45 minutes long, with 8 classes per day.  There is a 30 minute break after 3rd period and a 1.5 hour lunch after 6th period.
After classes end there are a few hours before dinner that are reserved for sport and extracurricular activities.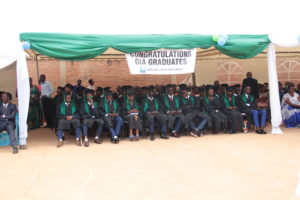 After dinner, students are expected to study before the lights are turned out at 22:00. Students are served three family-style meals per day in the dining hall.  Breakfast is served between 6:45 and 7:20, lunch between 12:30 and 14:00, and dinner between 18:30 and 20:00.
Church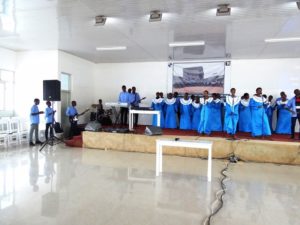 Students are required to attend church services on Sundays.  They participate in Bible studies and prayer groups with fellow students throughout the week.  The Academy is determined to encourage each student to foster a personal relationship with the Lord.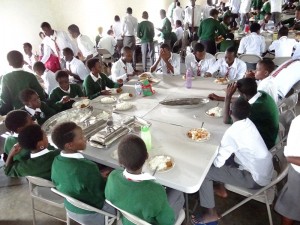 Health & Wellness
Students receive three proper meals every day served family style in the dining hall.  Breakfast is 6:45 to 7:10, Lunch is from 12:30 to 14:00, and Dinner is 18:30 to 19:30.
All students are able to receive medical services at the Shammah Medical Clinic on the grounds of Burundi Youth for Christ Homes of Hope-Gitega.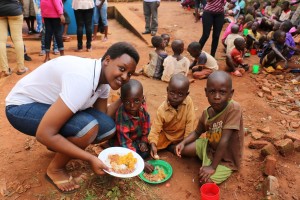 Community Service
All young men and women at Gitega International Academy are taught the value of community service.  Community service events are organized for students to participate in.  We believe that since we are a part of the Gitega community, we want to give back to help make the city and the region a better place.  Just as the Lord loves each of us, it is important that we show our love for the community.
Dress Code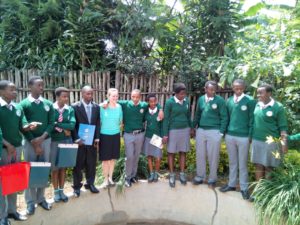 Young Men's uniforms consist of a white oxford shirt, red and grey tie, wrought iron pullover, grey pants, black belt, black pants, black socks, and black shoes.
Young Women's uniforms consist of a white oxford shirt, red and grey tie, wrought iron green pullover, grey skirt, grey stripes socks, and black shoes.